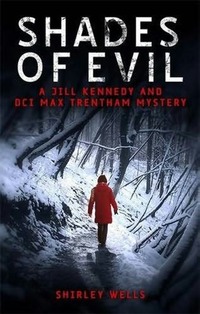 #5 in the Jill Kennedy and DCI Max Trentham series (2011)
Residents of the sleepy Lancashire village of Kelton Bridge, where forensic psychologist Jill Kennedy has made her home, are looking forward to Christmas. But then the body of a young woman is discovered on the bleak hillside and, for some, life will never be the same again. 
The season of goodwill has bypassed Jill's colleague DCI Max Trentham. Having spent the past four months looking into the disappearance of schoolgirl Yasmin Smith, Max now begins the hunt for Lauren Cole's killer. And all the evidence points to one man. 
But Max's chief suspect is Jill's neighbour and she refuses to believe him guilty of the brutal murder. Yet, as they delve into his past, Jill to clear her friend's name and Max to secure a conviction, Jill is forced to question her own judgement. 
And then another body is found...