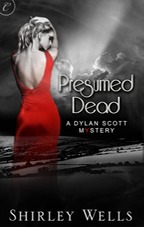 #1 in the Dylan Scott series (2010)
Dylan Scott has problems. Dismissed in disgrace from the police force for assaulting a suspect, he has no job, his wife has thrown him out and—worse luck—his mother has moved in. So when Holly Champion begs him to investigate the disappearance of her mother thirteen years ago, he can't say no, even though it means taking up residence in the dreary Lancashire town of Dawson's Clough for the duration.
Although the local police still believe Anita Champion took off for a better life, Dylan's inquiries turn up plenty of potential suspects: the drug-dealing, muscle-bound bouncer at the club where Anita was last seen; the missing woman's four girlfriends, out for revenge; the local landowner with rumoured mob connections—the list goes on. But no one is telling Dylan all they know—and he soon finds that one sleepy Northern town can keep a lot of secrets.
Available now from Carina Press
Also available digitally from:
|  Amazon US  | Amazon UK |  Barnes & Noble  | Kobo  |
Available in audio download from Audible

"Presumed Dead is, in a word, excellent. Vividly realistic characterisation and descriptive writing made the cast and locations very much "there" for me." - Manic Readers


"[Shirley Wells] is truly a mystery and suspense author all in one and I'll definitely be on the lookout now for this talented author." - Night Owl Reviews