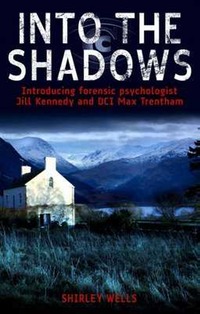 #1 in the Jill Kennedy and DCI Max Trentham series (2007)
When Rodney Hill, wrongly arrested for a series of murders, hangs himself, Jill Kennedy, the forensic psychologist whose profile led to Hill's arrest, gives up her work with the police and moves to the peaceful village of Kelton Bridge to write self-help books, enjoy a quiet life with her cats and perhaps an occasional flutter on the horses.
Then the likeable but unremarkable vicar's wife, Alice Trueman, is brutally murdered, and Jill discovers that Kelton Bridge is far from the quiet refuge she had anticipated. According to DCI Max Trentham, Jill's ex-colleague and ex-lover, the case if pretty cut and dried — Alice's son was found standing over her body with the murder weapon in his hand. But he won't talk.
And that's not all. Someone is intent on reminding Jill that she made a mistake in the Rodney Hill case. Is it a malicious joke, or is there a more deadly agenda? It begins to look as if real killer — the man who should have stood in Rodney Hill's shoes, the man still terrorizing the Lancashire Pennines — is stalking her. And that is a truly terrifying thought.