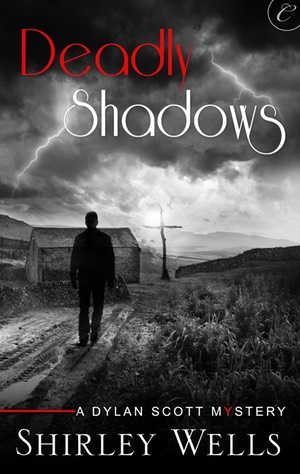 DEADLY SHADOWS - (Dylan Scott #6 - Oct 2013) 
Before his disgraceful dismissal from the police force, Dylan Scott worked undercover to get close to notorious drug dealer Joe Child. Now, Dylan works as a P.I.--and Child heads up a religious commune near Dawson's Clough. But after two girls go missing from the refuge, the cops need Dylan's help to find out if Child is saving souls as a cover for something more sinister.
The investigation means going back undercover as a petty crook--a tough gig for a detective who has recently worked some high-profile cases in Lancashire. Even on a remote farm, Dylan's in constant danger of being recognized. Not to mention the strain his long absences have put on his family life.
Still, Dylan won't rest until he finds the missing girls. But the longer he looks, the harder it is to tell the sinners from the saints. And the truth may be more than this bleak northern town can handle.
(Read an excerpt here.)