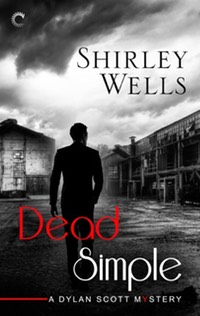 Private investigator Dylan Scott is struggling to come to terms with the death of his wife. He has to cope for the sake of his two children, though it's easier to blame himself for her death and take comfort in a bottle of whisky. 
When he hears that the man who helped him solve his first case has been killed in Dawson's Clough, Dylan finds a new purpose and vows to put all his energy into finding justice for him. Who would have a motive to kill a kind man like Simple Stevie? As it turns out, everyone.
Dylan's hunch is that Stevie must have snapped a photo of the wrong person, doing something they want erased, so he focuses his investigation on the town's residents. But Dylan's worst fears are realized when he again finds his own family in the crosshairs.